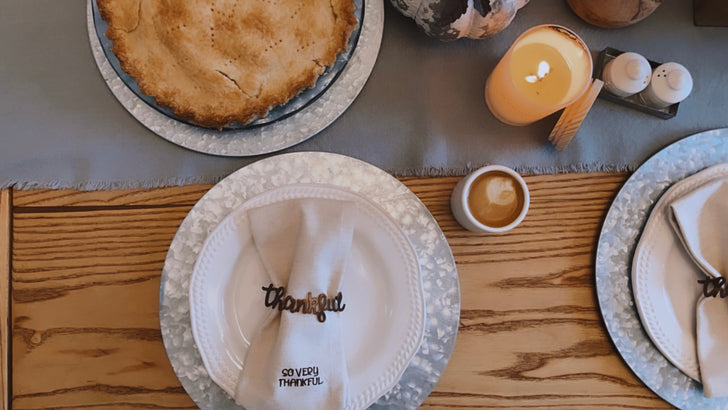 Today, as I reflect on a year that's been so challenging that it's earned it's own unflattering hashtag (what's your most memorable #2020 moment?), I feel thankful. 

A worldwide pandemic, they say, is a tough time to start a business. We (perhaps stupidly) did it anyways. And it has been hard. Sometimes frustrating--trying to figure out how to introduce people to our products when we can't physically interact with them and allow them to experience it.

We're learning and growing, and excited about the things to come. But reflecting on our first 7 months in business, I am most thankful for you. You're the ones who gave us a chance. You ordered, not knowing whether it would be great or terrible. You stuck with us, even when sometimes it wasn't as great as you thought it would be. And many of you have become our first, small group of committed customers. 

So, today, I just want you to know that I'm thankful for you, and for being an early part of what we're working to do. Our dreams for the future all begin right here, with a small and growing group of devoted customers.

So, as a thank you, we've reduced all of our prices on all of our 12oz bags of coffee. All blends are $10; single-origins are $12. These prices are only valid through the weekend, so place your order soon.

And do us a favor: tell someone about us. Share this message with someone; forward a social media post; or perhaps gift a bag of our coffee to someone you're thankful for. 

Thank you for being a part of what we're doing. Thanks for believing in us, for loving our products, and for helping us improve them with your feedback. 

On behalf of our small team, my very best wishes for a wonderful and happy Thanksgiving.

Sincerely,

PJ

PC: @alexisngreen
Share this