The Perfect Springtime Brew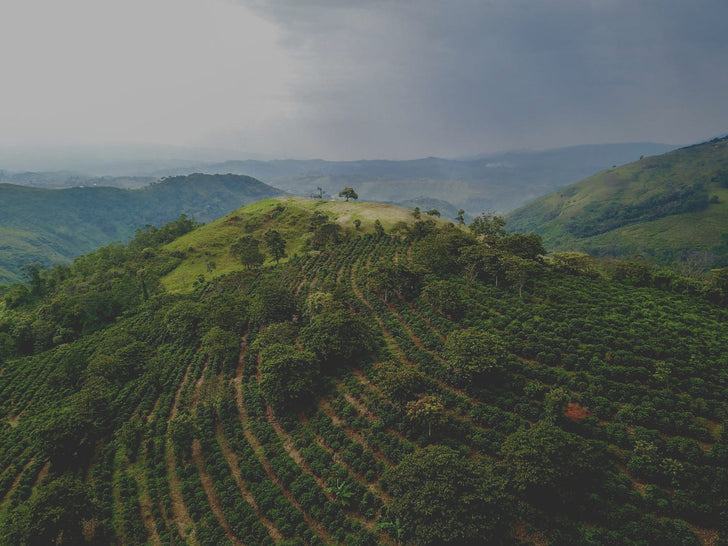 The Nariño region of Colombia is, in many ways, perfect for growing interesting and complex coffee. The climate and soil type are perfect for yielding high quality coffee. The Andes provide high-altitude mountainous regions, perfect for yielding sweet, fruity coffee. Combine these raw ingredients with a devoted coffee farmer like Nilson Luis López Diaz, and sometimes magic emerges!
Our current Colombia offering is one of those special coffees--the perfect convergence of optimal conditions and an obsessive and focused grower. The coffee hails from Sr. Lopez's finca San Antonio. It's a Caturra that Sr. Lopez has sized into a very narrow range--yielding a single type of bean, of relatively uniform size. The result is a consistent roast, and consistent result in the cup, brew after brew.
And the result is something special! A perfectly acidic and complex blend of fruits that don't stop. We taste a lot of berry and stone fruit, with the perfect balance of sweetness and punchy acidity. 
And the flavors don't let you down as the cup cools. In fact, some of the most intriguing flavors emerge as the cup trends toward room temperature. 
We think it's the perfect coffee for warming weather--one you can drink all day. And for the adventurous folks who enjoy cold coffee--try it flash-brewed! And right now, if you buy one bag of our Colombia, the second bag is 50% (discount applied automatically at checkout).
Wishing you health, and wonderful coffee!
Share this